Cockpit Lockers
The NIS26 has a large cockpit with room for capacious cockpit lockers. We built a long locker on the port side, spanning bulkhead G, with a cutout into the motor-well buoyancy chamber to take long stuff such as the boat hook, beach umbrella etc. On the starboard side we built two short lockers. The cockpit lockers swallow all kinds of stuff including three complete sets of ground tackle, mooring lines and fenders, cockpit cushions, life jackets, rubber boots and more.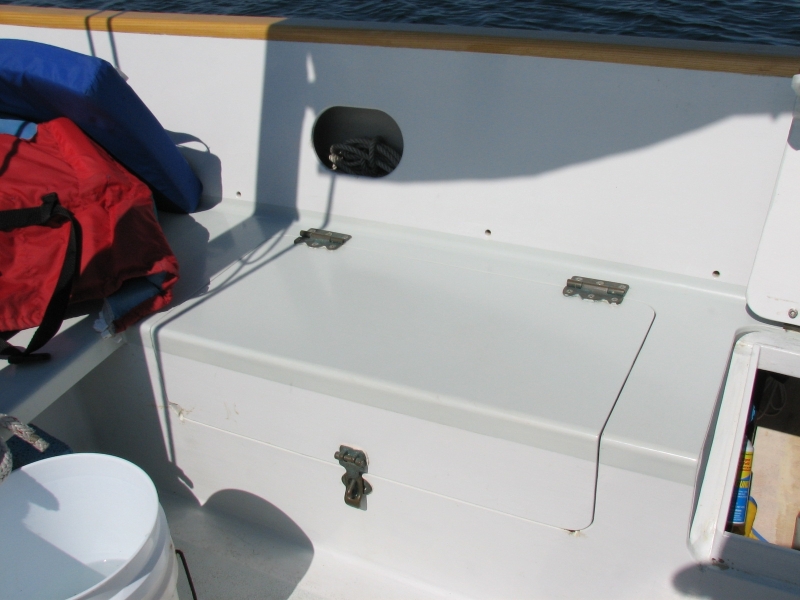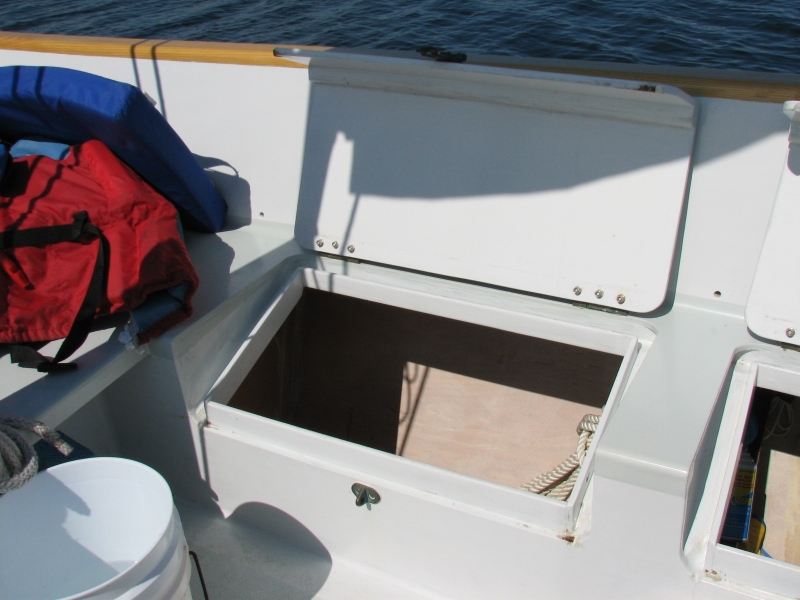 The locker lids are carefully cut out of the cockpit benches with a jigsaw. Extending the opening down the front makes it easier to reach in to the bottom of the locker. The gutters were time-consuming to construct but they are effective at keeping the water out. The hasps, from Spartan Marine Hardware, are spring-loaded to stay shut in a knockdown.
There are several subtleties to these lockers:
1. The hinge line should be parallel to the coaming and out a few inches so that when the locker is open the cover will rest evenly against the coaming and its weight will be over-center far enough that it won't slam shut.
2. The lower corners of the covers need to be notched out for the gutters to drain. The forward notch should be large enough to accommodate the anchor rode.
3. Give some thought to how the covers are supported. Our's just rest on the lower edge. There is some chafe and they creak a little when stepped on.